Repeats every day 3 times.
Thu, 05/15/2014 -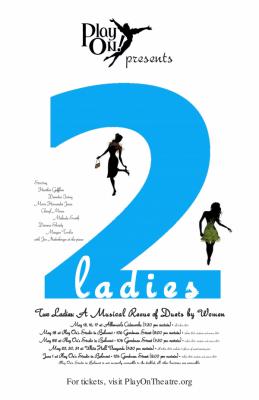 PlayOn! Theatre brings culture to the countryside with their inaugural cidery/winery show "Two Ladies."  
A musical revue of duets by women, it features a cast of seven local singers, and features duets from Broadway, movies, pop, and country music. Directed by Alex Citron, with vocal direction by Malinda Smith, and with Jim Niederberger at the piano.  The cast consists of: Marie Jones, Heather Geffken, Meagan Tomlin, Deandra Irving, Malinda Smith, Deanna Sheedy and Heather Mares. Tickets are $15 each, and are available at PlayOnTheatre.org and they will also be available at the door.  Performances are at Albemarle Ciderworks on Thursday, Friday and Saturday, May 15 - 17, at7:30 pm each evening.
More information and tickets available at http://www.playontheatre.org/.