Vintage Virginia Apples
and the CoveGarden Ruritan Club
invite you to our 19th annual
Apple Harvest Festival!

November 2, 2019 - 10am to 5pm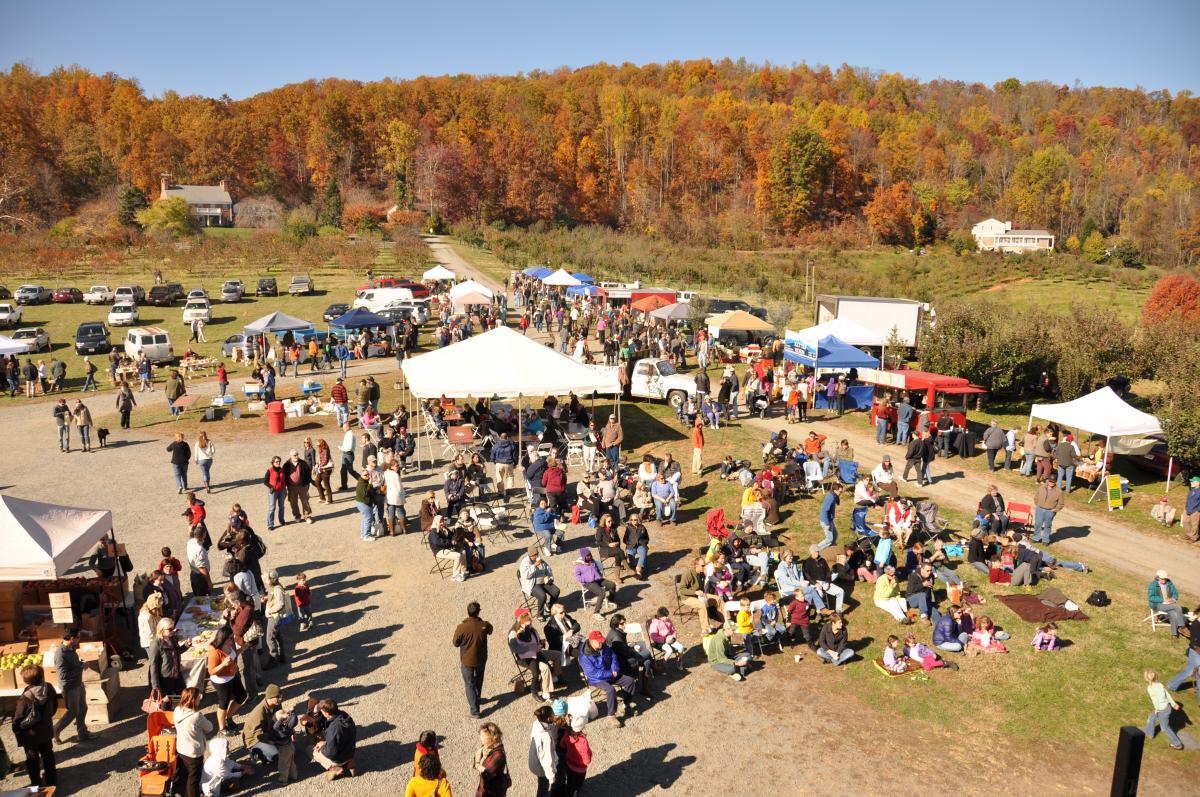 Festival Features
Apples..................Apples..................and more Apples! Fresh pressed cider, mulled cider, hard cider
Apple Butter and Brunswick Stew simmering over open fires, made on site by the CoveGarden Ruritans
Old fashioned Fried Apple Pies, Caramel Apples, and more.
Local Food Vendors and Artisan Craft Vendors
Entertainment
Hayrides over the mountainside, all day

LIVE MUSIC Schedule:
10A-12P Jim Waive & The Young Divorcees
12:30P-2:30P The BLNDRS
3p-5p Small Town Rodeo
Workshops
Apple Pie Contest
Save