Cider Sips: Celebrate Your Constitutional Right!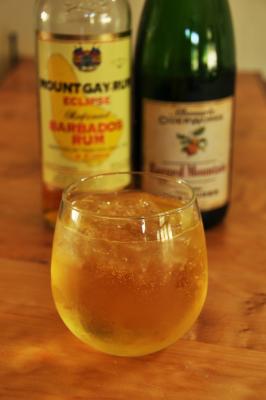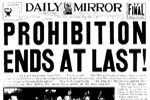 On December 5th, 1933, the 21st Ammendment restored Americans' right to make, purchase and consume alcoholic beverages, after 13 years of doing it on the sly.  So today, celebrate your constitutional right to imbibe with a heady cider cocktail: may we suggest the classic "Stone Fence"?
According to cocktailchronicles.com, the Stone Fence was a staple of the American cocktail canon since the early 1800s, if not earlier.  The basic recipe, sized for a pint glass, is 2 oz. of hard liquor over 2 ice cubes (almost anything with an amber color will do; try bourbon, brandy, rum, or whiskey for starters) topped up with your favorite cider (a drier bottle from Albemarle CiderWorks would do well here).  As cider was much more prevalent on the drinking scene pre-prohibition, this cocktail would have made a lot of sense; cider ingredients and makers were abundant, while liquor generally required more time, labor, transportation costs, etc., making it a bit more dear, but potent enough to make it worth the effort and expense.  The Stone Fence combines the best of both- it's Repeal Day in a glass!