Vintage Virginia Apples
and the CoveGarden Ruritan Club
invite you to our 15th annual
Apple Harvest Festival!
When: November 7, 2015 - 10am to 5pm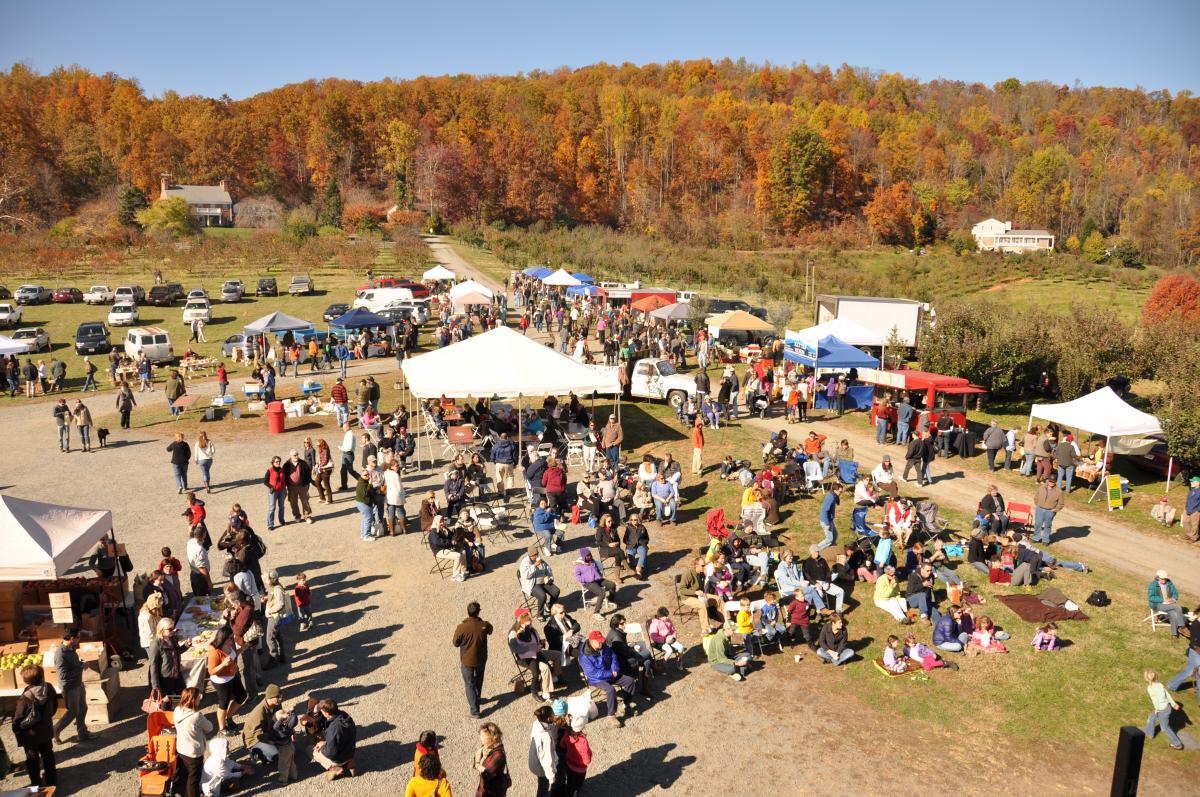 Come for one of our many workshops! (Schedule Below)

The Ruritan Club will be making Apple Butter and Brunswick Stew over a slow fire to be ready in the early afternoon.  But hurry!  They sell out fast!
Local musicians performing all day
Enjoy the hayride over the ridge above the orchard
Dozens of craft and artisanal food vendors
Prepared foods from local vendors
Enter a pie into the Apple Pie Contest sponsored by Charlottesville Cooking School. (Rules below)
Entries must be made by 11:30am the day of the festival.  Winner recieves a $100 gift certificate to Vintage Virginia Apples and Albemarle CiderWorks. Second place wins a $65 gift certificate to the Charlottesville Cooking School.


Fresh cider by the cup, half gallon or gallon.
Hot cider by the cup.
Hard cider available in our tasting room.
Tours of the cidery given throughout the day.

Hope to see you there!


Events for the day:   
Events Tent: Visit our events tent for apple tasting sessions and lectures on horticultural topics.
TBA - Stay tuned for lectures including Apple Pressing, Apple Tasting, Herb Growing, Tree Planting, and many more!
Cidery Tours: 11:00, 12:30, 2:00, 3:30
Music:

Rules for the Apple Pie Contest:
Please email info@charlottesvillecookingschool.com to preregister.  Put "Pie Contest" in the subject line, give your name, phone number and why you want to enter.
All entries should be turned in by 11:30 on the day of the festival.
Once entered into the contest, the pie will become property of the CoveGarden Ruritan club to be sold by the piece after the contest.  Proceeds will go to their charitable efforts.
Each entry should be accompanied by a card with name, phone number and recipe (including crust ingredients and what varieties of apples were used).
All pies should be in a disposable pie tin.