Since I began working at Albemarle CiderWorks I've always noticed that life marched to a different beat around here. Perhaps the clearest example of this is in how we keep our calendar. Much like a winery, the calendar at ACW follows the fruit - starting when the first apple is picked and ending when the last bottle is capped. And with only one variety, Pomme Mary, of cider left to bottle in our 2012 production year it seems as good a time as any for a little reflection.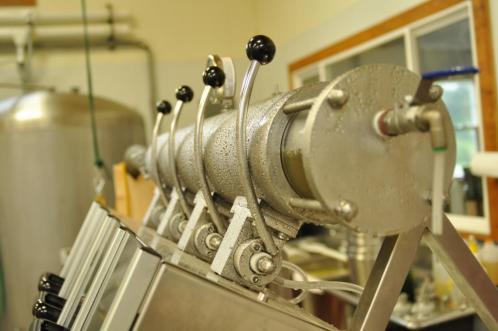 2012 was an interesting year, to be sure. Spring came fast and the apples were 2-4 weeks ahead of schedule through most of the summer and fall. In late June we all learned a new word, derecho, when a windstorm knocked the cidery's power out for a week and blew most of the Hewe's Crab apples off the top of Monticello just a month of so before they were ready to pick. Hewe's is an apple that only bears a good crop every other year, and as some of you may know it is the apple from which we make our very special reserve cider. Needless to say, we were all disappointed at the thought of having to wait another two years for a bottle with the gold "North Orchard Reserve" sticker on it. But even windstorms can have a silver lining. Left with more Hewe's than a normal "down" year, but not enough for a full single varietal - our 2012 Jupiter's Legacy reaped the benefits of that wonderful little cider apple. Full of tannins and a particularly viscous juice that imparts a beautifully creamy mouth-feel, we're looking forward to the release of a very special batch of one of our staple ciders.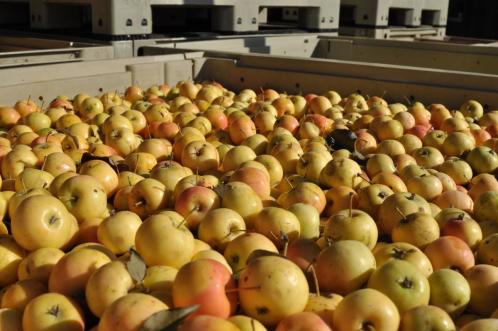 We were also very excited this year to finally have the chance to ferment a new single varietal cider from one of our (and possibly your) favorite apples - GoldRush! Though by no means a "classic" cider apple this newer fruit, bred by a joint program run by the Universities of Illinois, Purdue and Rutgers, is quickly gaining traction in cider making for its fabulous combination of sugar and acidity. Perviously we've used GoldRush apples to give that citrusy flavor to our Ragged Mountain cider, but all on its own it is a great cider that packs some real bite. Normally there's a bit of a delay before we release a new vintage, but since this is an entirely new variety we're rushing to try to get this cider out onto shelves. So keep an ear to the ground for more information regarding the release date!
This year has also seen an expanded concert series, the launch of this beautiful new website, as well as some exciting new additions in the orchard. In April we expanded one of our two nursery plots to roughly double the size and consolidated all of our plantings down there. Not only will this cut down on trips across the farm to dig orders, but it allows us to focus our efforts on the weeding and care of those little trees a bit more. In May we finished one of our winter projects of reclaiming a hillside from a stand of pine trees and planting - what else - more cider apples. The old forestry dept. bulldozer, previously used for fighting forest fires, was brought out of retirement, accidentally flipped over (no one was hurt), righted, repaired and finally pushed the last of the stumps out in March. Once the soil had been tested and amended and the nursery project was done we pulled the last of the trees out of the old nursery plot and transplanted them to their new home just across the pond from our tasting room.

All in all it has been a great year, but we're not quite done yet. That little bottling machine still has a bit of work left to do - and so do I. It's been fun to watch the stacks of cider grow from this: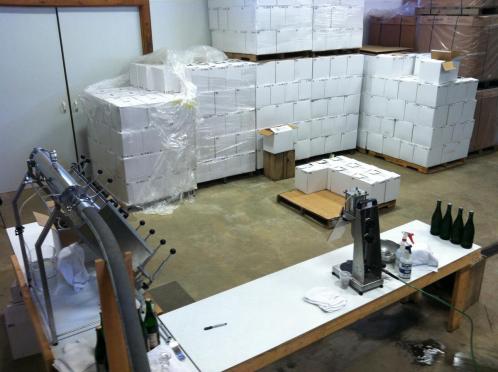 To this: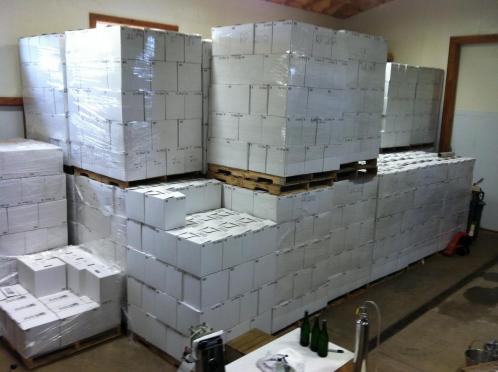 And finally to this: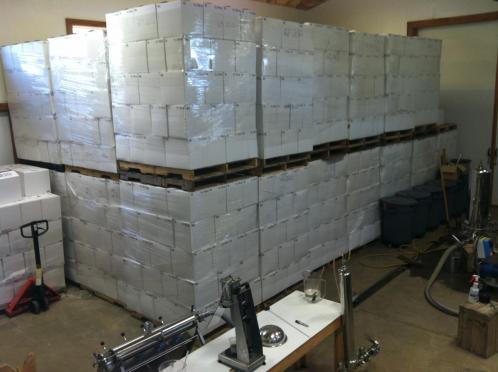 If you're like me, that's enough to make you thirsty just looking at it all. Thanks for reading, for visiting us out at the orchard, and for enjoying a crisp glass of cider as much as we do. We've got a lot of fun stuff planned for the rest of the summer, so hopefully we'll see you around. Cheers!