Welcome to our New Website!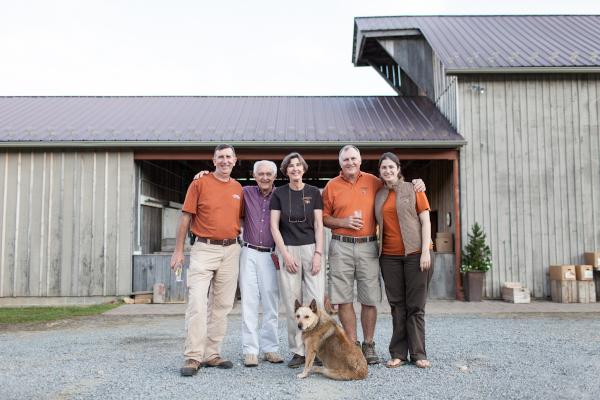 Almost 14 years after the orchard was started, and 4 years in to the cidery, Albemarle CiderWorks has grown in to a new website!
What makes a business sustainable? Especially a family owned and operated, artisanal small batch cider business? Close attention to quality, measured, reasonable growth, and diversification of products (but not over-diversification), to start with.  14 years ago, the Shelton family decided to offer nursery stock grafted from their collection of rare and vintage fruit trees to the public.  Then, in late July 2009, Albemarle Ciderworks released it's first batch of American hard ciders- less than a year later, 2 out of 3 of those ciders had sold out, and the current wave of interest in artisanal cider was officially gaining momentum.  We started small, but local demand dictates that we increase our output, both of trees and cider, and we couldn't be happier to meet that demand.  Every season, we meet new folks interested in starting their own orchard of fruit varieties not commonly found, we greet old friends and neighbors looking to expand their orchards and their propagation skills, and we introduce novices and cider aficionados alike to our array of blended and single varietal ciders. 
And so it is high time that we grow in to a new, more user friendly and comprehensive website.  Here you'll find information on our hours and location, tasting notes on our ciders, a searchable index of our fruit varieties including cultivation information and an online order form, event planning details, a history of our operation, current events, and much more.  We will continue to offer cider, trees, and apples for sale, alongside new offerings for weddings and private event space rentals, and vacation rentals of our farm cottage.  Our public events listings are growing too, to offer more music, food pairings, and family-friendly outings; check back often for new listings, and visit us on-site or on facebook or twitter for the most up-to-date information. 
To those readers who have been with us from the start, thank you and it's been a pleasure growing with your support.  To new acquaintances, thanks for stopping by the site, and do visit us at Rural Ridge Orchard, we look forward to meeting you!