Cider Sips: Peach Nectar Cider Bellinis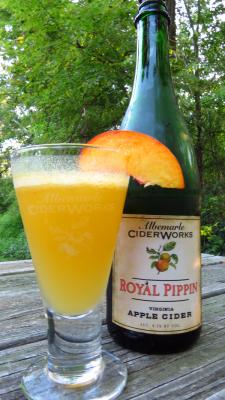 The end of peach season is fast approaching! Squeeze every last drop of deliciousness out of it with Peach Nectar Cider Bellinis:
To make Peach Nectar:
Remove peach skins (boil peaches for 30 seconds and the skins should slip right off)

Remove pits. Puree peaches in blender; Voilá, peach nectar!
To make Cider Bellinis:
In a champagne flute or glass of your choosing add:
2 oz. Peach Nectar

4 oz. your favorite chilled cider (we recommend Ragged Mountain)
Garnish with a fresh peach slice and enjoy!