Charlotte Shelton's Apple Scalloped Potatoes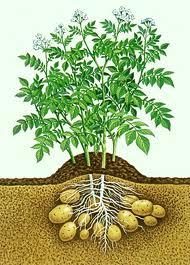 As printed in Edible Blue Ridge, Fall 2011, a Tom Burford favorite!
Serves 6 to 8
 It's cold out there!  Warm up with an apple-enhanced take on the classic scalloped potato dish.  And yes, apples are still in season; varieties such as Gold Rush, Albemarle Pippin, Pink Lady, and Stayman store well into the winter months as long as they are protected from temperatures below about 27 degrees Fahrenheit.  Apples can add another layer of flavor to many winter dishes, especially roasts, casseroles, and soups.  
Ingredients
Unsalted butter, for dish
2 pounds potatoes (preferably Yukon Gold), peeled and thinly sliced

1 cup heavy cream

1 cup half and half

2 tsp. chicken bouillon granules or two cubes

½ tsp. freshly ground black pepper

1 medium tart apple, peeled, cored, and finely diced

1 cup grated Swiss cheese
Directions
1. Preheat oven to 350°F. Generously grease a 3-quart baking dish with butter.
2. In a large saucepan, combine the potatoes, creams, bouillon, and black pepper. Bring the mixture to a simmer, and cook, stirring, until liquid thickens slightly.
3. Pour half of potato mixture into prepared pan. Scatter diced apple on top. Add remaining potatoes. Press down to submerge potatoes; add more cream if necessary. Sprinkle with cheese. Bake until golden, and potatoes are tender, 45 minutes to 1 hour.