Sun, 12/03/2023 -

3:00pm

to

4:30pm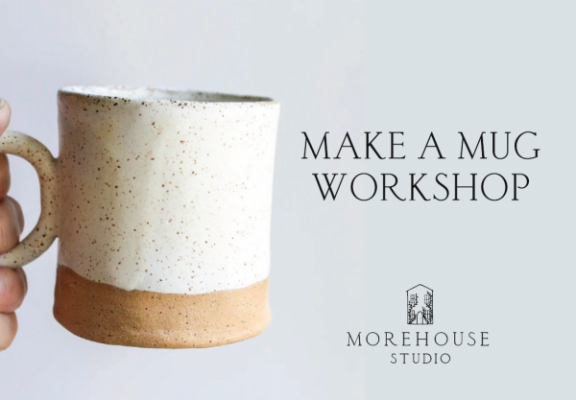 Come and Join Us For Our Winter Craft Market And Pottery Class!

During our Winter Craft Festival we will be hosting a Pottery class with our Guest Instructor Kassy from Charlottesville's Morehouse Studio. This holiday workshop will be the perfect way to spend quality time with friends or family, In this workshop, you will walk away not only with a mug, but the knowledge of how to score, adhere, and coil clay. These are the building blocks of making any piece of pottery not on the wheel. We hope you enjoy getting a bit muddy and have fun creating! We will be hosting the class inside but please dress comfortably with lots of Layers for warmth.

Please be aware this event has Limited spaces, tickets for this Workshop are $75 per person & will not be sold at the door.

https://shop.albemarleciderworks.com/product/Pottery-Workshop

This wonderful ONE TIME HAND BUILDING (not on the wheel) WORKSHOP is a great way to make a mug!

This Workshop includes:

    1 Slab of clay

    Everything you need to make a mug!

    Two rounds to fire your pieces

    You will pick out a glaze and we will fire it for you!

    You get to pick up the piece you created after about 4-8 weeks ( we will email you when it's ready)!